Our Hospitality Team
Wine tasting isn't just about the how the wines taste. It's about having an experience that can affect our perception of the wine and the winery. Every person behind the bar is the winery and every word spoken is a part of that experience. We strive to make that experience just as good as our wines.
– Teresa Moye, General Manager
Fujishin Family Cellars typically focuses on unique wines, showcasing its strengths in ways that please the senses. We try to do the same with our staff. Every team member is unique and highlighting their strengths in our tasting room makes the experience more enjoyable for everyone.
Martin Fujishin, Winemaker/Owner
Martin co-founded Fujishin in 2009 with Teresa Moye and serves as the Winemaker for both Fujishin Family Cellars and their sister brand, Free Dog Wines.
He started his career in the wine industry working the tasting room from Koenig Winery in 2003, and as Vineyard Manager for Bitner Vineyards from 2006-2008.  He taught the Viticulture and Enology program at Treasure Valley Community College from 2009 to 2013.  He also worked for a neighboring winery, Koenig, as Assistant Winemaker from 2006 to 2019.
Martin holds a BA in Business Administration from the College of Idaho and received winemaking training from UC Davis.
When he has spare time, he enjoys gardening, remodeling projects with Teresa and foodie travels.
Martin Fujishin can be contacted at martin@ffcwine.com.
X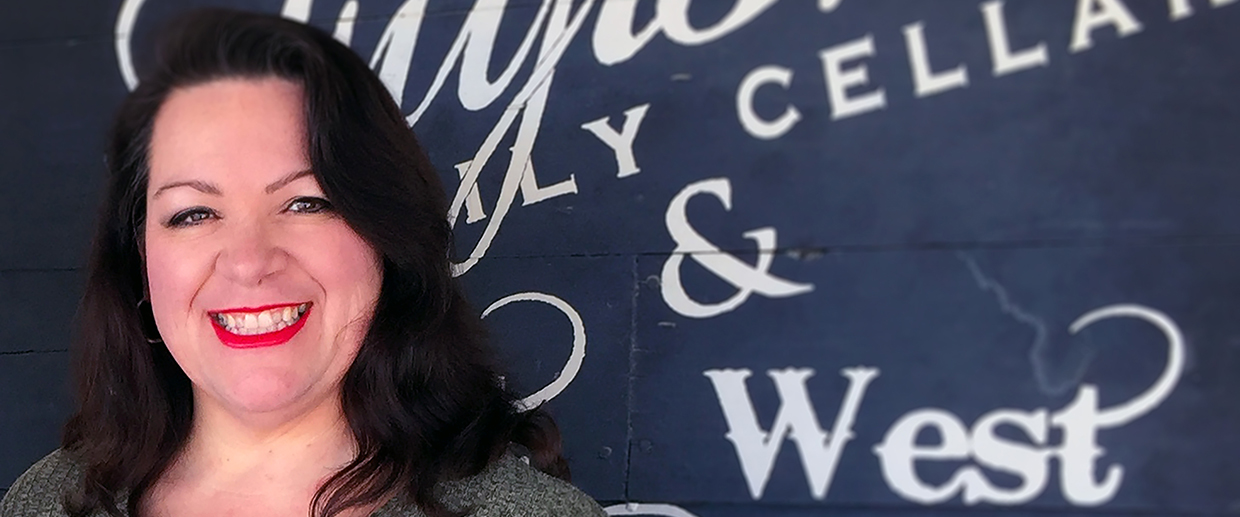 Teresa Moye, General Manager
Teresa co-founded Fujishin Family Cellars in 2009 with Martin Fujishin and is the creative mind behind our sister label, Lost West Winery. She generally manages both brands and deals with the day-to-day operations in the tasting room.
She started her career in the wine industry through immersion, and lots of "hands-on" training. She used her unique perspective, creative abilities and explorative nature to help create the brands you see today. In 2014, she received a degree in IT to help in other areas of the businesses.
When she is not busy "doing all the things", she is a gamer, mixed media painter, and crafter that enjoys the research of trying wines with everything.
Teresa Moye can be contacted at teresa@ffcwine.com.
X
Ruben Rodriguez, Director of Hospitality Services
Ruben joined Fujishin in 2019. His enthusiasm for wine and his ability to connect with people from all walks of life made him a perfect fit for our team, and he was promoted to Director of Hospitality Services in 2022. In his spare time, Ruben rides his Harley, plays music, and hangs out with his family.
Ruben Rodriguez can be contacted at rubenr@freedogwines.com.
X
Drake Kuykendall, Director of Hospitality Services
Drake started his adventure in wine working in the tasting room here at Fujishin while being a senior at The College of Idaho.
He was promoted to the position of Director of Member Services after he graduated in June of 2019 managing the wine clubs, events, and special projects for the winery full-time.
In August of 2022 he was promoted to Tasting Room Manager where he handles all aspects of managing the tasting room, events, and training new employees. He has completed Level 2 of the Wine and Spirits Education Trust (WSET) program and is planning on moving onto Level 3.
Energy and enthusiasm are his trademarks. When he's not at the tasting room he enjoys reading, eating at the many restaurants at Indian Creek Plaza in Caldwell, and spending time with friends and family.
Drake Kuykendall can be contacted at dkuykendall@ffcwine.com.
X
Jere Coffey, Weekend Lead
Jere moved with her family to Idaho in 1996. After working as a customer service & operations executive for several local companies, she retired in 2017. She currently is a small business owner and enjoys providing care for her grand-daughter.
A Fujishin club member since 2014, Jere saw the perfect opportunity to support her wine habit by coming to work at the winery in 2020. She enjoys sharing her love of wine and Idaho with our customers.
Jere and her husband, Paul, enjoy traveling, wine tastings, and food pairings.
Jere Coffey can be contacted at jcoffey@ffcwine.com.
X
Our Tasting Room Team, Guest Services
Fujishin is fortunate to have an amazing and diverse team of hospitality professionals that provide exceptional guest experiences to all those that visit us along the Sunnyslope Wine Trail.  We hope you will come make yourself at home and get to know this awesome group of fun-loving and knowledgeable folks.
Our Tasting Room Team can be contacted at info@ffcwine.com.
X
Stay in touch
We have a quarterly newsletter to help everyone stay connected. Sign up and keep up to date on upcoming wine releases and winery events. You don't want to miss out!